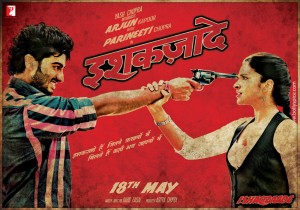 Saw Ishqzaade today. And seriously the only good thing I found in the movie were the main characters, Parineeta Chopra did a good job and so did Arjun Kapoor, he very convincingly portrayed the character of a spoilt brat.
The whole movie is only about two people who start of hating eachother and then fall in love with each other – yes, the typical love story now add some family enmity and opposition from them. So the spoilt brat realizes that he should take charge of the situation and elopes with the girl. You get the idea right?
So over all ill rate it like 2.5/5. Only for the actors!!!